Nashville Zoo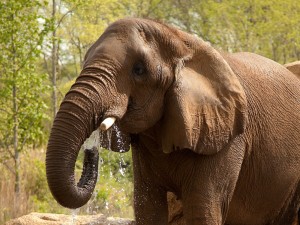 The Nashville Zoo at Grassmere is a 200-acre (81 ha) zoo and historic plantation farmhouse located 6 miles (9.7 km) southeast of downtown Nashville, Tennessee.
The Nashville Zoo at Grassmere is an accredited member of the Association of Zoos and Aquariums.
The Nashville Zoo at Grassmere was founded in 1996, the result of a merger between two competing facilities, The Nashville Zoo and Grassmere Wildlife Park (which was located at the zoo's present location). The resulting facility has been engineered to grow so as to take maximum advantage of its 200 acres (81 ha).[3]
Grassmere Historic Home
On the grounds of the zoo facilities, the property still maintains the original historic plantation house, called Grassmere or the Historic Croft Home.
Visitors to the zoo can tour this 19th-century historic house museum, its gardens and the associated Grassmere Historic Farm.
Exhibits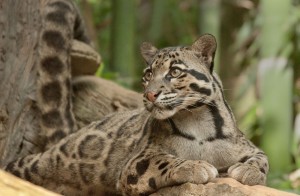 The zoo contains a number of exhibits including:
Other facilities
The Jungle Gym is the largest community-built playground of its kind in the country, created in 1998. Thousands of volunteers worked together to build a vast array of slides, cargo netting, swings and climbing structures for children.
Conservation
The zoo is active in numerous research and conservation activities including participating in a number of the programs in the Species Survival Plan which is managed by the Association of Zoos and Aquariums.