Note: To view listings you must click on the "Listing Tab."

---
I serve all of Nashville, TN, Mt. Juliet,TN, Hermitage, TN, Donelson, TN, Lebanon, TN,
Murfreesboro, TN, Franklin, TN, Hendersonville, TN, Bellevue, TN areas.
---
 SOLD – 7012 Timber Ridge Dr., Mt Juliet, TN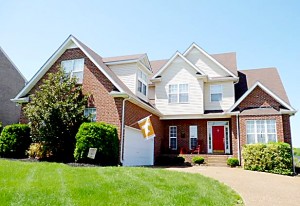 ---
PENDING –  524 Tomlinson Rd, Lebanon TN
Call 615-739-4525 for a Showing Appointment!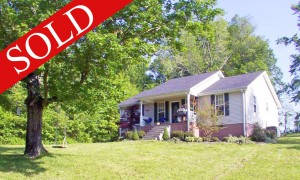 There's a land that I heard of once in a lullaby.
That place is 534 Tomilnson Road.  Settle down into beautiful days and nights,
hear the laughter of friends, family and the pitter patter of little feet,
sit on your back patio & listen to the sounds of home. $175,000
3 Bedroom • 2 Bath • Dining • Living Room • Bonus Room • Rocking Chair Front Porch
• Renovated Kitchen with new Cabinets with Granite Countertop and tile floor
• 1790 Sq. Ft. • 2.3 Acres • Carpet, Tile and Laminate  • Stainless Steel Appliances
• All the bottom cabinets have pull out shelves for cutting board,  pots and pan, casserole dish..
All the bottom pantry shelves pull out also.  All drawers  are soft close.
A Must See Home!!
---
SOLD: 613 Cedar Bend Lane.
After a long search finally was able to work a wonderful deal for my client. Perfect home for her and her children. Congratulation to my client Holly Veach. Plus, I couldn't ask for a better listing agent to work with.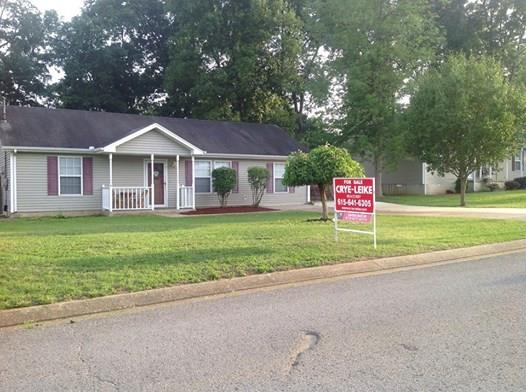 ---
Welcome to Nashville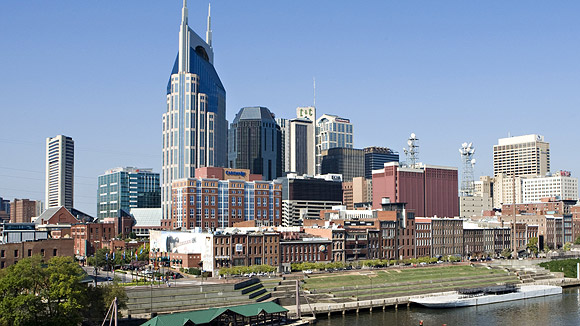 Click the link below to learn more about Nashville in this short video.
http://globalflare.com/this-stunning-video-of-nashville-will-make-everyone-want-to-move-here/
---
 

Nashville Real Estate Market
Beginning to Favor Home Sellers
Source: ziprealty.com    http://www.ziprealty.com/blog/nashville-tn/nashville-real-estate-market-beginning-favor-home-sellers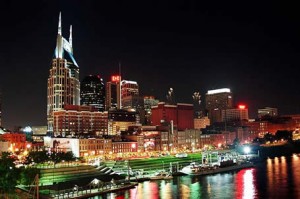 The market for home sellers in the Nashville area is better than it has been for years. Nashville home prices are up, inventory is down and the number of closings are rising. Combine that with historic low interest rates and all indications are that you should act now if you've been waiting for the market to improve to sell your Nashville home.
Nashville market trend statistics
The Nashville real estate market is quickly becoming a sellers' market. The median home sales price in Nashville for the first quarter of 2013 was $164,700. That's an 11.9 percent increase over the same period in 2012. Based on the "May 2013 Real Estate Data" report provided by realtor.com, you will see that more and more sellers are listing their homes at higher prices compared to last year. The median listing price in May 2013 was at $214,700, which is a 13% YoY increase.  What's more, the total number of listings is at approximately 11,010 properties, which is a 14% decrease from last year. Not only has the inventory of homes for sale decreased, the median age of housing inventory (time spent on the market) has decreased by 20%. While prices are increasing, the number of Nashville homes on the market has decreased over the last 12 months. Fewer choices generally equates to more money for home sellers and fewer days on your home will be on the market.
The Nashville real estate market is definitely starting to look favorable to home sellers. If you are considering listing your home for sale, now might be a good time to start looking for a real estate agent who can help you get started.
Advantages to selling your home with a real estate professional
Even though Nashville home sales prices are on the rise, market conditions can change quickly, and understanding the local real estate market if critical when it comes to pricing your home. Because how you price your home can make the difference between successfully selling your home to failing to sell, an experienced agent can definitely be an invaluable resource.
Pricing your home to sell is only one aspect of the home selling process. A real estate transaction involves a substantial amount of financial and legal documents that can get complicated. An local Nashville real estate agent who is well practiced in selling homes in your neighborhood is definitely an invaluable resource worth considering.
Selling your home with a real estate agent lets you take advantage of his or her years of experience to help you get the most money for your property. In addition to their experience, real estate agents have access to regional MLS services and are a part of an extensive network of real estate professionals who know what buyers are looking for. For a competitive advantage in marketing your home, reach out to a Nashville agent today!
– See more at: http://www.ziprealty.com/blog/nashville-tn/nashville-real-estate-market-beginning-favor-home-sellers#sthash.vlhYM8DK.dpuf
---
Your Source for Real Estate Information
Are you a home buyer looking for the most up-to-date real estate information? My website is your best source for area information and market advice.
 Your Partner in Real Estate
I understand the complexities of the market and the stresses a real estate transaction can create. Because of this I make sure that every client receives the same level of care and attention to detail that I give my own personal real estate transactions.
"My sales system is second-to-none, giving you the best chance to sell quickly and for a price you'll love."
"Consider me as your partner in real estate."
---
Satisfied Customers
Derek Bell and Anna Sinitsyna receiving the keys to their new home. Derek and Anna were first time home buyers. Thank you Derek and Anna for putting your trust and faith in me. It was my pleasure to help you all to find your first home.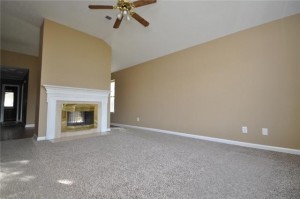 ---
Kari Edgens and Colin Hunt receiving the keys to their first home. It is always enjoyable to help first time home buyers. 
Even better when they become your friends. Thanks Kari and Colin for allowing me to be your realtor.